Elite Training in Israel. Every winter it's time to find warm place to train in normal conditions and get away from snow. I have been many time in Spain and Portugal, but this year was special, and I went to the east.
So, how did it get started? I met coach Oded Verbin at EYOC and JWOC and he always said I should come to Israel. At the time I didn't take it seriously and thought it was very complicated. At WOC 2011 I met Guy Sabo, and after that we often spoke about training and so on, and he always finished with the phrase –  "You should come to Israel!" After season 2012 I set big goals for the 2013 season and focused on training more seriously. I then understand that Israel could be good place to improve in winter time and also a good place to spend my vacation. So I wrote to Guy and there was only one answer – "I will arrange it!"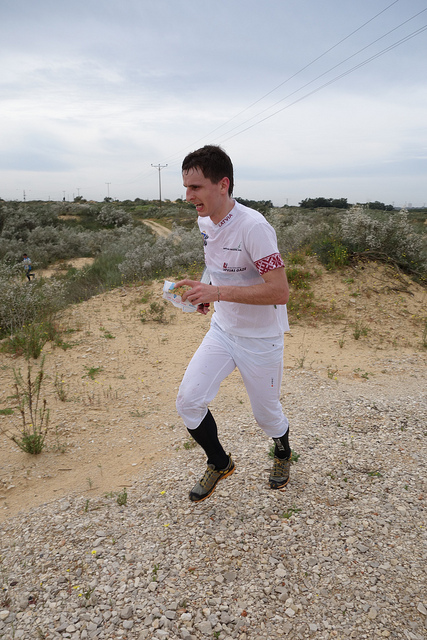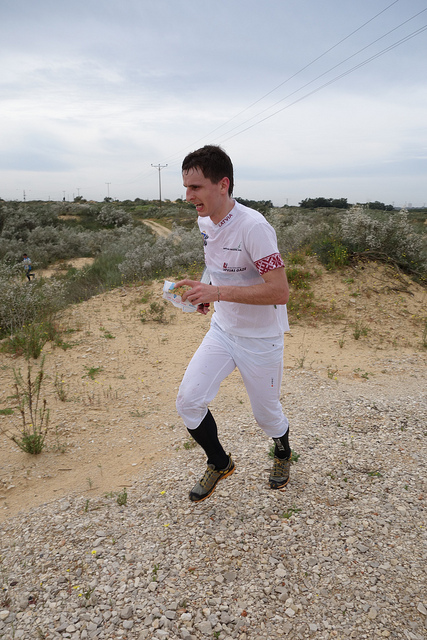 In total I spent 19 days in Israel. It's a very long story to tell all the impressions and good things that I saw, lived and experienced. I will note all the best memories from Israel in short sentences and in chronological order:
22.02.
4-hour flight from -10°C to +20°C

, absolutely perfect. First training in Gimzo – lot of bikes. Modiin houses looks perfect.

23.02.
First day of Israel Championships – very sandy and bushy. Stayed at Davidi house up the hills in Tuval. Basketball and football with the children. Dinner in neighborhood. Introduced to humous.
24.02.
Second day of Israel Championships – very hilly. Israel National anthem in prize giving ceremony. Evening in Tel Aviv.
25.02.
Running in Tel Aviv.
26.02.
First tough training day and hot weather.
27.02.
Training and siteseeing.
28.02.
Sightseeing in Jerusalem Old City, Western Wall and lots of other sites.
01.03.
Jerusalem Half-Marathon. Dead Sea afterwards and evening in Tel Aviv. Sightseeing.
02.03.
Rest day.
03.03.
+32°C and long intervals.
04.03.
Uphill training in fields and no water in +30°C. Long way home, counting every step.
05.03.
Training in south. Sightseeing in Gaza border.
06.03.
Tempo running with Dov Kremer in Tel Aviv.
07.03.
Still very hot. Car washing on the street.
08.03.
Local O-event – lots of olive trees.
09.03.
Long distance selection race – cows, Bedouins, snake, mistakes. Barbeque afterwards.
10.03.
In evening long training I got lost in Gimzo forest for 20 minutes.
11.03.
School O-event. Collecting controls. Sunbathing.
12.03.
Fly back to -20°C.
One of the best training camp so far, and biggest thanks for Guy Sabo, Aleksandr "Lipa" Lipovich, Alexey Marchenko, Pavel "Paša" Gvozdev, Marya "Maša" Gvozdev, Eytan Amiaz, Yakir, Oded, Ginhri, Lugasi.
Andris Jubelis
[February-March 2013]