Terrain
Situated at the geological crossroads of three continents, Israel boasts breathtaking terrain. Despite its small size, Israel has a variety of geographic features, all of which offer great venues for orienteering.
The hills of the Galilee and Carmel Range in the north have classical pine forests as well as expanses of agricultural land and olive groves.
The fertile coastal plain along the Mediterranean is home to seventy percent of the nation's population. Parks and reserves protect and allow access to sand dunes and beaches.
The highlands east of the coastal plain offer Mediterranean woods and vegetation similar to that found in southern France and southern Italy.
The semi-arid Negev desert in the south offers unique terrain and a great place for orienteering during the winter.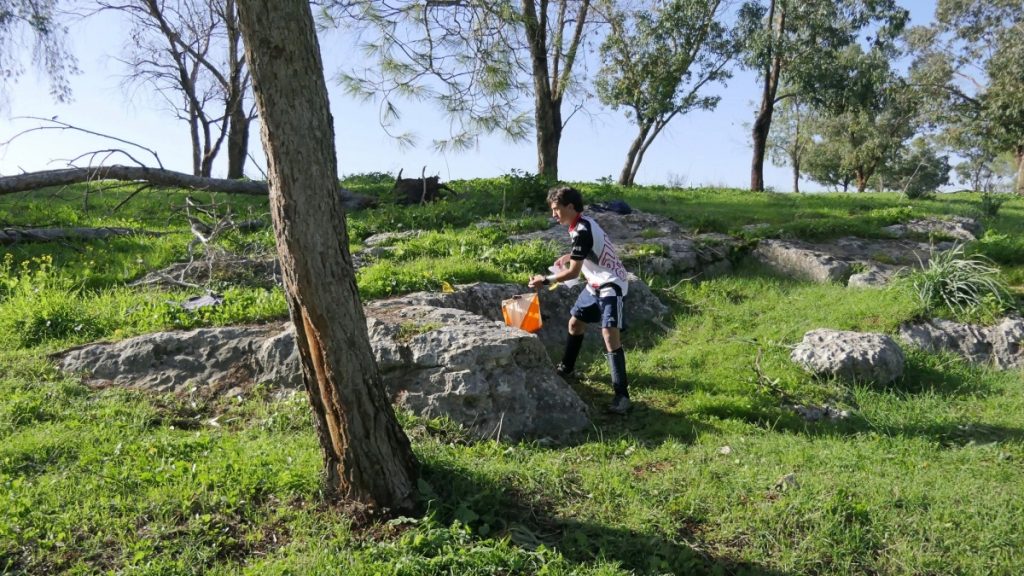 Orienteering Maps
To see a list of Israel orienteering maps, go to Map Database.
To obtain maps, contact the Israel Orienteering Association.
Orienteering Season
The orienteering season in Israel extends from September through June. During these months the weather is generally ideal for orienteering and other daytime outdoor activities. When it's cold and snowing in Europe, it's the perfect time for orienteering and training in Israel.
Weather in Israel
WINTER (December – early March)
Israel's winter weather fluctuates. Most winter days are mild and sunny, while some are rainy or overcast. Rainfall is heaviest in the north and center of the country, with much less in the northern Negev, and almost negligible amounts in the southern regions. Temperatures hover in the 10-15ºC (50º-60ºF) range in most places, but in Jerusalem and the Galilee hills temperatures can drop to around 5ºC  (40s F) during the day, and very cold at night.
SPRING (late March – May) and AUTUMN (late September – November)
Daytime Israel temperatures are very pleasant; around 15º-25ºC (60º-70ºF) in most of the country (still hot, though, around the Red Sea and Dead Sea). Jerusalem is normally 5º-10ºC (40º-50ºF) in the evening. There may be some light rainfall.
SUMMER (June – early September)
Summer temperatures are usually in the range 27º-32ºC  (high 80s and 90s F). Tel Aviv and areas around the Sea of Galilee are hot and humid. Jerusalem is dryer and cooler, particularly at night. The southern regions are extremely hot, with temperatures occasionally exceeding 43ºC (110ºF), but dry.