Calendar of Events
The Israel Orienteering Association and its member clubs organize and run all types of orienteering events – from high level competitions to recreational orienteering activities.  Orienteering events are held on both Friday and Saturday throughout the country.
Complete schedule for 2022-23 – in Hebrew
Complete schedule for 2022-23 – in English
Competition details in English are limited. It is recommended that you access competition info from the schedule in Hebrew, and use a translation tool.
Easy orienteering courses and instruction for youngsters and newcomers are usually offered at orienteering events. Let the organizers know you need help getting started, and they'll be happy to assist.
Israel Orienteering League
The orientering league season in Israel runs from October through May. 
Orienteering League Schedule 2022-23.
Sprint League competitions are held in the warmer months. Forest League competitions take place in the cooler winter months. Both leagues also include a 2-day championship event. Several hundred competitors regularly take part in these events. 
The season highlight is the annual 2-day Israel Open Championship in March, which attracts numerous competitors from outside Israel. The season also includes a 2-day Sprint Championship in May.
Israel – Orienteering Destination
Israel offers a unique diversity of terrain, from prairie and badlands in the south, to Mediterranean woods along the coastal plain, to classic pine forests in the north of the country. Even more, you'll enjoy exploring and discovering historical, cultural and religious sites alongside every venue.
If you are looking for a warm and welcoming location for winter training and travel, Israel is the perfect destination. The Israel orienteering community welcomes international visitors with great hospitality.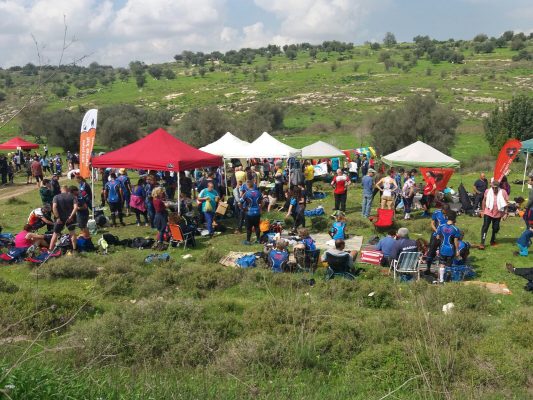 Orienteering Fun for Families
Recreational courses are offered at all orienteering events. 
You can find details and register for family orienteering events at nivutbekef.com/
You can also find information on the Facebook page: facebook.com/nivutbekef
The page is in Hebrew – use a translation tool in your browser. Call or message for information in English.