Friday-Saturday, March 22-23, 2024 – Odem Forest
Odem Forest is a beautiful remnant of the ancient forest that once that covered most of the Golan Heights. It is mostly natural woods, with primarily oak and pistachio. Over time the trees have been trimmed and reduced due to human activities and animal grazing. 
Day 1  Odem North / Day 2 Odem South
Organizer: Galilee orienteering club
Organizer: Galilee orienteering club
Course Planner:  
Course Supervisor: 
Course Planner: 

Course Checkers: 
Event Director: Oded Verbin 
WAZE Driving Instructions  (from mobile phone):  TBD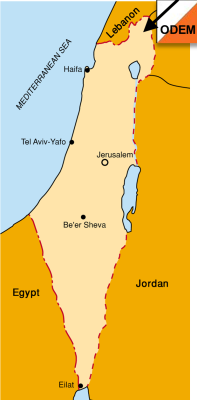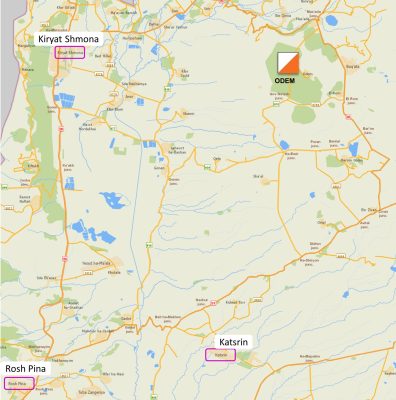 Map info:  Map info and previous events
Map scale:  1:10,00 for Long/Medium courses, 1:7500 for Short courses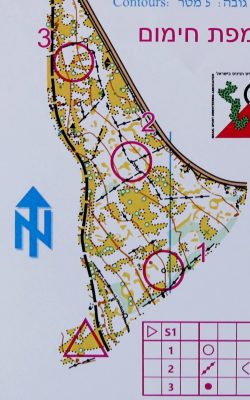 Arena location: TBD
Parking, toilets and other facilities are located here.
Warmup Area: TBD
Distance from arena to start:  
Finish: 
Start Times
Competition Day 1:  9:00 to 11:00
Competition Day 2:  9:00 to 11:00.
Start lists will be published several days prior to event.
Registration
Price / TBD  for 2 days (includes SI card if required).
To guarantee your start time and use of an electronic punch, you must register no later than 4 days prior to the event.
All competitors from abroad must register by submitting the Registration form.
Registration deadline: March 15, 2024
Punching System
All events will be organized using the SPORTident electronic punching system. Competitors who have SI cards can bring and use their own cards.
Health and Safety
ISOA will provide first-aid at each competition site. Emergency care and major hospitals are within a 60-minute drive from the competition sites. ISOA will not bear responsibility related to medical costs for participants.
Awards Ceremony
Winning scores are a cumulative two-day total. Medals will be awarded for each category at the conclusion of the second day of competition.
AWARD CEREMONY – Saturday at 12:30
Contact Info
For more information, and to register, send email to: Israel Orienteering Office
Courses & Categories
DAY 1:
Courses / Categories

Length
(km)
Controls
Climb
(m)
Expected Winning
Time (min)
Long
H21A, H35A
TBD
TBD
TBD
TBD
Medium +
D21A
H18A, H21B, H40
TBD
TBD
TBD
TBD
Medium A
H50A, H55, H60A
TBD
TBD
TBD
TBD
Medium B
D18A, D21B, D35,
H21C, H35B, H45
TBD
TBD
TBD
TBD
Medium Y
D16A, D18B
H16A, H18B
TBD
TBD
TBD
TBD
Short + D
D21C, D40, D45,
D50, D55, D60, D65A
TBD
TBD
TBD
TBD
Short + H
H50B, H60B, H65, H70
TBD
TBD
TBD
TBD
Gold
D65B, D75
H75, H80, H85, H90
TBD
TBD
TBD
TBD
Short
D14A, D16B
H14A, H16B, 
TBD
TBD
TBD
TBD
Shorty
D12, D14B
H12, H14B,
TBD
TBD
TBD
TBD
D=Women | H= Men
Recreational (family) course during the championships.
On-site registration available, depending on weather conditions.
……………………………………
O-Training and Travel in Israel
Come and enjoy additional days O-training and sightseeing in Israel.Contact Oded (office@nivut.org.il) 
……………………………………
Odem means ruby, representing the color red. Odem refers to the color of the rocks of Mount Odem, an extinct volcano. The area is covered with some 20 guba, or volcanic crater, with the largest about 250 meters in diameter.  It is believed they were formed by either air or water that was trapped under the lava and eventually disappeared, leaving behind a big hole. Near Odem Forest you can also see Rujum al-Hiri (Circle of Ghosts), a Megalithic structure about 5,000 years old that researchers believe was used for ritual purposes, burial or as an astronomy observatory.
2010 Orienteering Event at Odem Forest
Video clips from a hidden camera at Odem (control 58).