For more results and photos, go to the MCO 2015 Event page.
Israel_Open_2015_Overall Results
MCO_Israel_Open_2015_Long_Results
MCO_Israel_Open_2015_Long_Splits
MCO_Israel_Open_2015_Middle_Results
MCO_Israel_Open_2015_Middle_Splits
Friday-Saturday, 20-21 February 2015
Israel is proudly hosting the 4th Mediterranean Championships in Orienteering (MCO) in conjunction with the 2015 Israel Open Championships.
Long and Middle Distances for Elite classes will be IOF World Ranking Events (WRE). Registration for WRE Elite classes at:  eventor.orienteering.org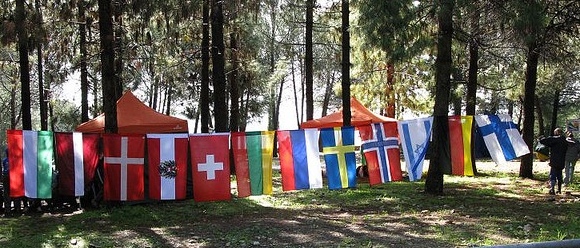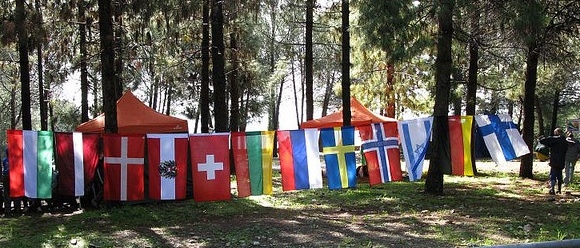 Currently confirmed entries from countries:
Belgium     Cyprus     Czech Republic     Finland     France
Germany    Great Britain     Italy     Latvia     Lithuania     Macedonia
Norway     Russia     Serbia     Spain     Switzerland     Turkey
Venues
MCO (Thursday, 19 February) – Sarid – Sprint
Competition Day 1  (Friday, 20 February) – Zippori – Long Distance
Competition Day 2  (Saturday, 21 February) – Timrat – Middle Distance

Getting There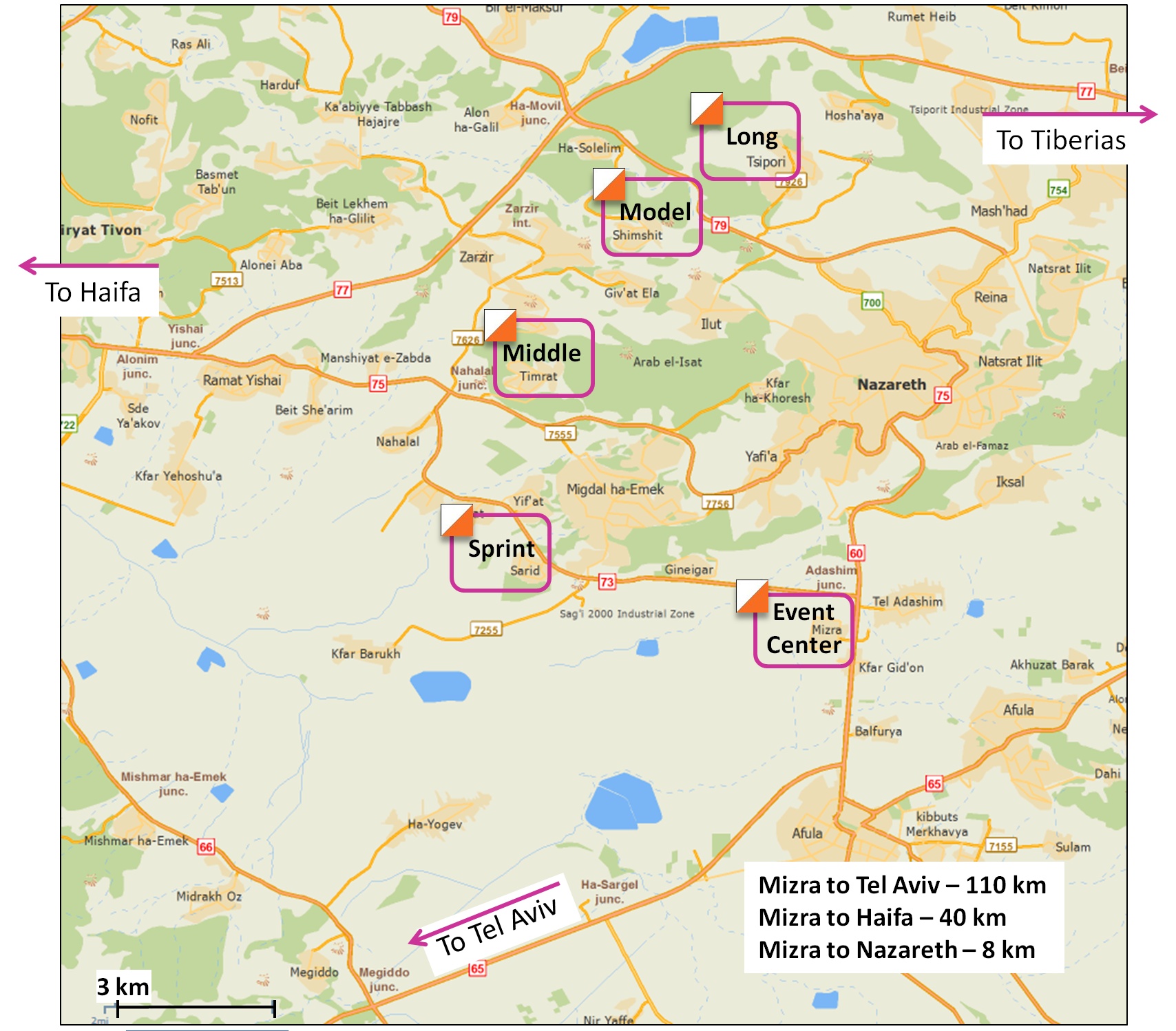 Competition Courses & Classes
Course lengths and number of controls will be published at a later date.
| | | | |
| --- | --- | --- | --- |
| Course | Classes | | |
| Long | M21A, M35A | | |
| Medium + | W21A, M17, M21B, M40 | | |
| Medium A | M45, M50A | | |
| Medium B | W21B, W35, M21C, M35B | | |
| Medium C | W15, H15, M55 | | |
| Short+ H | M50B, M60, M65, M70 | | |
| Short+ D | W21C, W40, W45, W50, W55, W60, | | |
| Short+ Gold | W65, W75, M75, M80 | | |
| Short | W13, M13 | | |
| Shorty | Boys/Girls 12 and under | | |
| Recreational | | | |
Start Times
Competition Day 1:  9:00 to 11:00
Competition Day 2:  9:00 to approx. 11:30.
Start lists will be published several days prior to event.
Maps
Zippori: Scale: to be announced. Contours 5 meter.
Timrat: Scale: to be announced. Contours 5 meter.
Existing maps will be thoroughly updated for the event, including Lidar-based contour-mapping.
Registration
50 NIS per event, includes SPORTident card rental
To guarantee your start time and use of an electronic punch, you must register no later than 1 week prior to the event. Early registration ends 11.2.2015
Online registration is not available in English.
To register, contact Ziv Noiman at: ISOA Info/Registration
For each participant, please provide the following information:
First name, last name
Male/female
Year of birth
Country
Club
Your SPORTident number OR request to rent
Email address or other contact information
Waiver
Every registered participant must sign a waiver. A parent or guardian must sign for each child under 18.
Health & Safety
ISOA will provide first-aid at each competition site. Emergency care and major hospitals are within a 15-minute drive from all competition sites. ISOA will not bear responsibility related to medical costs for participants.
Accommodations
Places to stay near the championship venues:
Inexpensive Accommodations in Israel
Overnight Campgrounds – Israel Nature and Parks AuthorityNote: most overnight campgrounds are available for large groups only, by reservation.
Israel Youth Hostel Association – Network of guesthouses and youth hostels throughout Israel.
Field Schools – Society for the Protection of Nature in Israel (SPNI).
Hostel accommodations throughout Israel
Israel Hostels (ILH) – Independent Travelers' Accommodation
O-Training and Travel in Israel
The ISOA invites you to a new orienteering experience.
Come to Israel for a week of O-training and sightseeing, and compete at the Israel Open Championships.
There are many training maps in close proximity to the competition arenas. Israel is a small country, and nearly all O-maps in Israel are within a driving distance of no more than two hours.
Map
Scale
Year
Relevance
Distance (from
Event Center)
Kibbutz Mizra
1:4000
2009
Sprint
0
Kibbutz HaZore'a
1:5,000
2006
Sprint
25
Kibbutz Beit HaShita
1:5,000
2009
Sprint
20
Kibbutz Ma'oz Haim
1:5,000
2010
Sprint
35
Kfar HaHoresh
1:10,000
2007
Long/Middle
2o
Alonim
1:10,000
2011
Long/Middle
25
Alon HaGalil
1:10,000, 1:15,000
2010
Long/Middle
25
Kiryat Ata Forest
1:15,000
2002
Long/Middle
35
Beit Keshet North
1:10,000
2010
Long/Middle
30
Ilaniya
1:7,500
2011
Long/Middle
30
Tel Govel
1:10,000
2011
Long/Middle
25