Two consecutive days of orienteering in two very different  types of terrain determined the winners of the ISOA 2010 Winter Cup.
The cumulative results from two days ultimately rewarded those orienteers who were consistent in their athletic and orienteering abilities both in the badlands of Park Eshkol in southern Israel and in the maze of cactus hedges among the olive groves in Ben Shemen Forest.
Some 400 competitors participated in both days of the championship, along with hundreds of recreational orienteers, who took advantage of the springlike winter weather to enjoy the non-competitive course.
The ISOA was delighted to host Swiss competitor Sophie Tritschler, a gold medalist in the 2009 JWOC relay. Sophie amazed the Israeli athletes with her speed and skill. But unfortunately, on the first day of competition she disqualified due to mistakenly skipping a simple control. On the second day of competition she vindicated herself, and produced a first-place result that also bested many of the under-18 boys who ran the same course, though in a different category.
At the end of the first day of competition, almost all categories were still open to challenge, with some of the top ranks separated only by seconds. Tension and excitement were high heading into the second day of competition.
The 2010 Winter Cup men'schampion is Zef Segal of Asa Tel Aviv club, who beat Guy Sabo of Modiin club by just 1 minute and 4 seconds. Women's champion is Neta Dafni from Ramat Hasharon club.
Other notable results: Boys under-18: Nitzan Yasur from Yizrael club; Girls under-18: Adi Gutman from Modiin.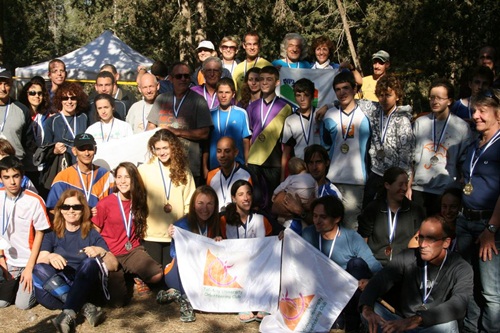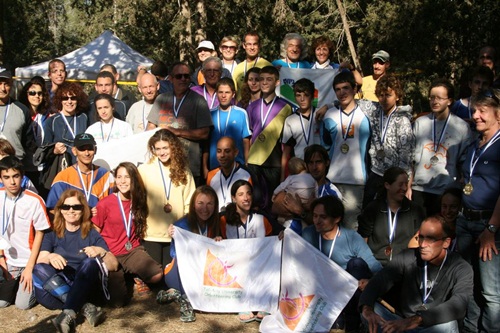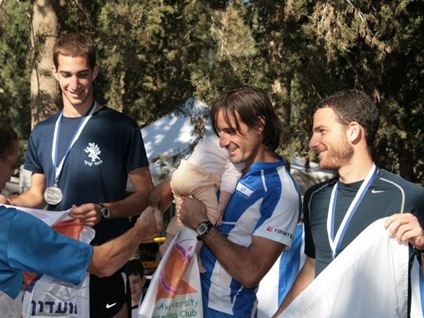 M21 Champions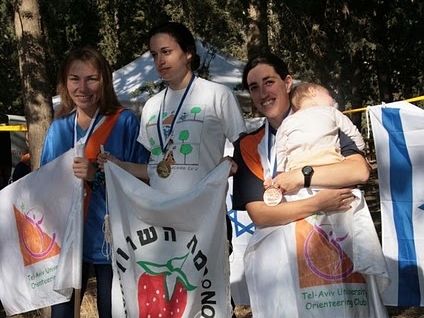 W21 Champions